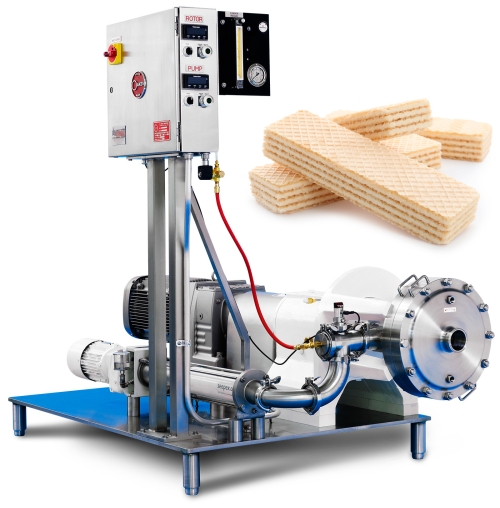 The rotor shaft on this mixer will accommodate power inputs up to 200 horsepower utilizing Timken double-row tapered roller bearings in an oil bath with provisions for cooling of the bearing power train.

Models Available
The Oakes Heavy Duty Bearing Housing Mixer is available in three mixing head sizes including 8″, 10″, and 14″.
Applications
Applications for the Oakes Heavy Duty Bearing Housing Mixer include cheesecake, brownies, vanilla wafers, sugar wafers, white cast candy marshmallow, extruded marshmallow, and grain marshmallow.
Maximum throughput is dependent on product type and final specific gravity requirements.