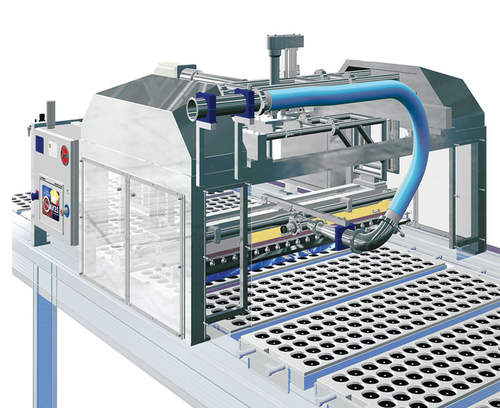 Designed for accuracy and speed, this servo depositor injects the entire pan at once with production rates up to 30 pans per minute. Manifolds travel continuously, in time with pans leaving the oven or conveyor. After injecting, the manifold lifts vertically and returns horizontally to inject the next pan.
Horizontal/vertical motion profiles and needle depths are servo driven and easily programmable. No mechanical adjustments are required.
The Overhead Servo Injector accepts a variety of manifolds designed to inject creme, jelly and other assorted fillings into a semi-cooled product as it leaves the cooling tunnel or cooling section of an oven. Heavy-duty stainless steel manifold takeaway carts are available for easy product changeover, maintenance, and sanitation.
Standard Machine Widths: 36″ • 39″ • 44″ • 52″ • 60″
Standard Continuous Oven Pan Widths: 1090mm • 1290mm • 1490mm