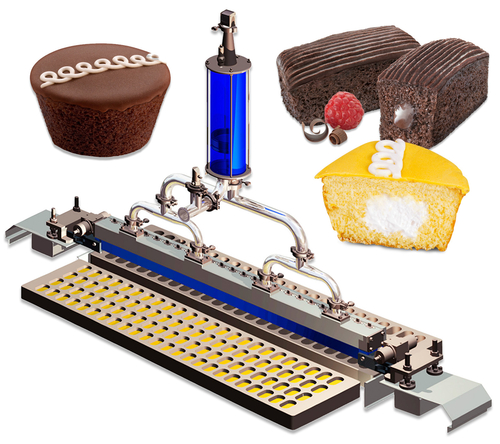 Designed to install over an existing continuous conveyor system, this cake batter manifold features an overhead accumulator that ensures accurate, consistent deposit weights as pans are fed to the manifold without breaks.
Easy Touchscreen Operation
Operators access the CDS through an Allen-Bradley™ Touch Screen, which also offers process line history and recipe selection for multiple products.
A Wide Range of Pan Shapes
Fast and reliable, the CDS will deposit batter at speeds up to 100 rows per minute and is easily adaptable to a wide range of pan shapes including finger, round, square and rectangle. Pan configuration determines deposit via servo rotary valve or pneumatic slider valve.