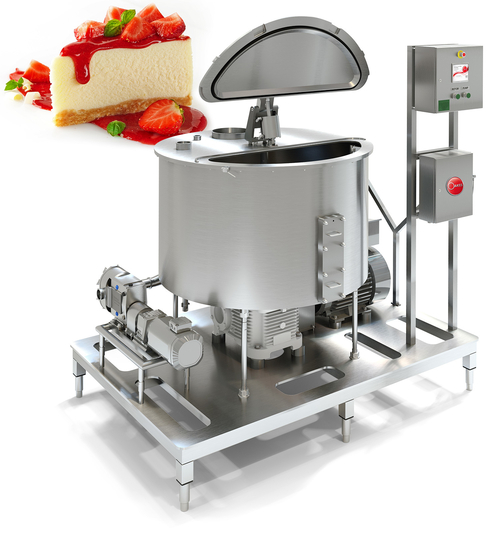 Produce a more consistent, homogenous, and more controlled premix than conventional batch mixers – in less time.
Large stationary rotating blades blend your wet and dry ingredients with minimal air incorporation. After blending, a self-contained, high capacity pump ensures quick and total transfer to a holding tank. The Slurry Mixer is now ready to receive another batch without delay. Typical batches run from 250 to 2000 pounds in four to nine minutes or less.
Easy Touchscreen Operation
All Oakes Slurry Mixers are operated via a programmable logic controller (PLC) with a touchscreen. Operators can easily select recipes, control mix times, speeds and sequencing. Designed for Clean-in-place" (CLP), Oakes Slurry Mixers also reduce valuable maintenance time.
Available Sizes
24″SM 250lb capacity
30″SM 500lb capacity
40″SM 1000lb capacity
50″SM 1500lb capacity
60″SM 2000lb capacity